The cold temperatures and looming snow couldn't stop over 1,300 ticket holders from attending Puzzle Pieces' second annual Owensboro Lip Sync Battle on Saturday night.
With tickets selling out over two months ago, and teams using that time to not only prepare their finest acts but raise money for a worthy cause, the final amount raised to benefit Puzzle Pieces was $74,000.
The following competitors brought out their best lip syncing abilities, but, as always, there could only be one winner.
In the Emergency Services Battle between the Owensboro Fire Department and the Owensboro Police Department, OFD was seeking redemption from the previous year's victors in OPD. 
Winner: Owensboro Fire Department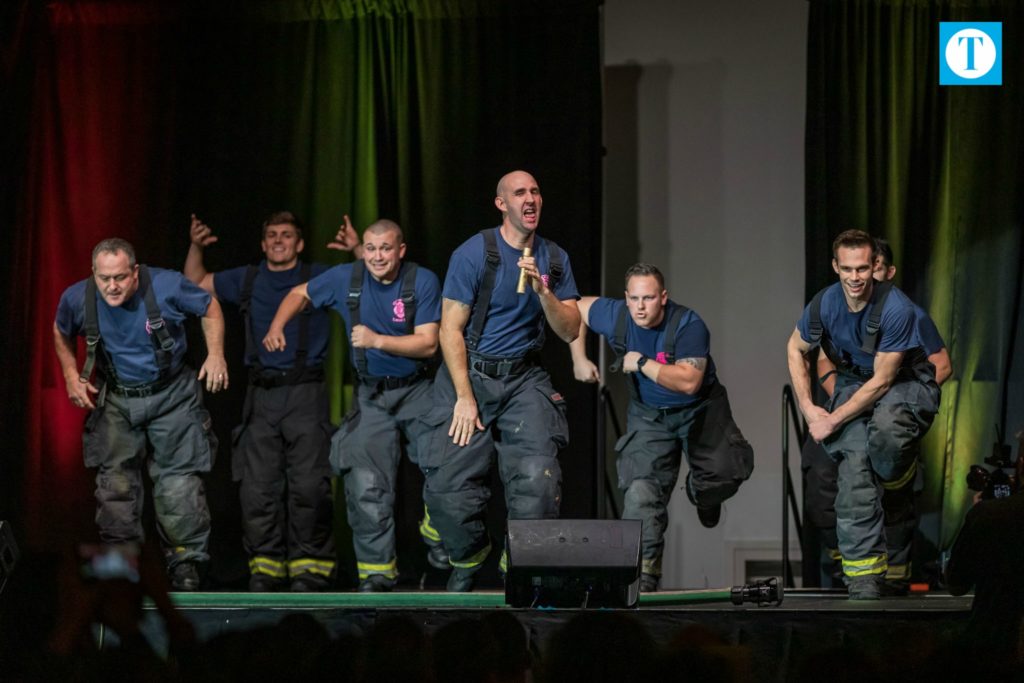 In the Real Estate Battle, Keller Williams Elite Realty took on Talk to Tyler.
Winner: Keller Williams Elite
In the Education Battle, Sutton Elementary School went head-to-head with Tamarack Elementary School.
Winner: Sutton Elementary
In the Service Business Battle, Weedman took on Empire Supply.
Winner: Empire Supply
In the Wild Card Battle, new for 2019, Pitchslapped went up against Missing Piece.
Winner: Missing Piece
The most money raised for People's Choice was Talk to Tyler.
And the overall Grand Champion was the Owensboro Fire Department.
***Editor's note, this article has been changed to reflect the actual amount of money raised as $74,000.