On Friday afternoon, what seemed like a smooth and amicable agreement between business owner Alisha Hardison and Owensboro Public Schools, took an unexpected turn.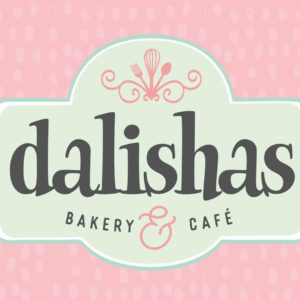 Hardison owns Dalishas, a dine-in bakery and lunch cafe, located in the Centre for Business and Research building on Allen Street. Dalishas shares space with Owensboro Innovation Academy (OIA), a project-based learning high school that is part of Owensboro Public Schools.
According to Hardison, members from OPS informed her Friday that access to the restrooms both Dalishas and OIA share would no longer be available.
"My customers could no longer have access at all and my employees would have to call the office of Owensboro Innovation Academy to have a personal escort come and take them to the bathroom," Hardison said.
Hardison took to social media, voicing her concerns. While working beyond school hours, Hardison said she would not have access to the restroom on Friday evening or during business hours on Saturday, adding that she had to leave her cafe to use the restroom at Daviess County Public Library.
"Basically what this means for Dalishas is that we will no longer be able to have customers who are dine-in. We can only be a carry-out establishment," Hardison said. "Our health inspector informed us that we cannot operate as a dine-in facility if patrons don't have access to a restroom or sinks. People can call and place orders or physically come here to place orders and get desserts from the cases, but cannot stay to eat here."
Ryan Christian, environmental supervisor for the Daviess County Health Department, said according to the Kentucky 2005 Food and Drug Administration food code and the state plumbing code, there must be adequate access to public restrooms in order to run a dine-in restaurant.
"As long as she and her staff have access to bathrooms they are able to continue a catering business and carry-out," Christian said. "Because the public is not allowed to use the restroom as it is, that has shut down the restaurant part."
Jared Revlett, Public Information Officer for OPS said that the Centre for Business and Research originally housed other businesses in what he referred to as a "business incubator," with the intent that those businesses would grow and move out of the building.
Owensboro Innovation Academy joined the "basement floor" of the building four years ago.
Revlett said in May of this year, Malcolm Bryant Corporation, who owns the building, notified all of the tenants they had until the end of May to find another building to operate from, allowing OIA full use of the space.
"Dalishas asked to extend her lease," Revlett said. "She said she was having trouble finding a place outside of the building. In June, she signed a sublease for her to rent out that portion of building from us."
Revlett added that OPS leases the entire building, with Dalishas subleasing from the school district. The lease that Hardison signed with the district will be in effect through May 31, 2019.
This school year, as OIA has continued to grow and expand, classroom space and lab space was added, requiring the school to move up and occupy the first floor.
"This is the first year we have had the top floor of the building," Revlett said. "We were checking on ways to improve school safety. We realized we need to limit the free flow of people moving in and out of school building. People dining would go into the school to use the bathroom, walking deep into the school building. That poses a big risk to school safety."
While Hardison understands the district's concerns, as she and her husband are both former educators, she still voiced disappointment in the way the matter was handled.
"I am very aware that school safety is the issue. Having two small children of my own, I always want them to be safe." Hardison said. "However, I have been here for over five years, the school has been here for four and they are just now addressing this. It's just frustrating and I feel should've been addressed many years ago. The imminent need to close off the bathrooms is unfortunate and may be what seems like the only solution for now to ensure safety. It just puts my business and employees in an unexpected position."
Revlett said, now that students and staff are occupying the same floor as the bakery and cafe, the district and OIA evaluated the best ways to ensure student and faculty safety and attempted to reach a compromise.
"We didn't want to just come in and say this is the end of it," Revlett said. "She has been a great partner in the community. We didn't want to just shut her down. We worked it out where they could still operate, but it would have to be carry-out only if we blocked off that restroom area."
Revlett said it was also arranged that if Dalishas' staff needed to go into the school building, someone would escort them to and from the restroom.
"This helps to maintain safety procedures and that allows them to stay open and continue business," Revlett said. "Obviously it's not ideal, but we wanted to work with them to stay open and continue business because local businesses are important to our community."
If another solution is found in the near future, Christian said there is no time frame on the health department requirements, and Dalishas could resume its role as a dine-in cafe.
"If there were a way that they could secure the school the way they want the school secure and could grant patrons access to the bathrooms, then they could reopen the restaurant," Christian said.
For now, the situation will err on the side of school safety and Dalishas will continue providing catering and carry-out services.
"Ultimately it came to the safety of our students," Revlett said. "They are our top priority and we had to make sure we mean it when we say it."