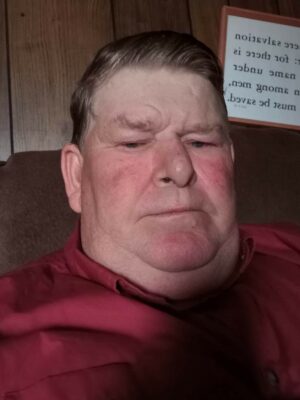 WHITE PLAINS – Michael Berry "Moe" Littlepage, 67, of White Plains, died Wednesday, May 11, 2022, at 6:53PM at his home.  Mr. Littlepage was born October 18, 1954, in Hopkins County.  He was a saw mill operator, and a member of Gospel Light Holiness Church in Nortonville.  He was preceded in death by his son, Michael Dale Littlepage; and parents, John Robert Littlepage and Lucille Loney Littlepage.
He is survived by his wife, Patricia Oglesby Littlepage; daughters, Tammy (Daniel) Stanley, Jr. and Jennifer (Danny) Smith, both of White Plains; son, Terry Dale (Stephanie) Littlepage of Nortonville; sisters, Verta Foster of White Plains and Donna Smith of Central City; step-brothers, Billy Kemble and Jerry Kemble; seven grandchildren; several great-grandchildren; and several nieces and nephews that he loved as his own.
Funeral services will be Sunday, May 15, 2022, at 2:00PM at Tucker Funeral Home in Central City, with Rev. Darrel Gates officiating.  Burial in Concord Cemetery in White Plains.  Visitation will be Saturday from 5-8PM at the funeral home.  Online condolences may be made at www.tuckerfuneralhomes.com.