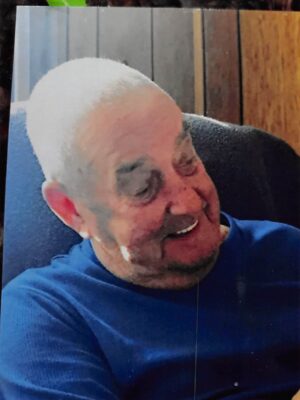 James D. "Jim" Huntley, age 88, passed away Saturday, November 12, 2022. He was born on April 7, 1934 in Deer Lodge, Tennessee the son of the late Joseph and Bertie Mae Brown Huntley.
Jim was an Army veteran serving as a driver for the officers in Germany. He was honorably discharged due to an injury after serving 6 years. Jim worked several types of jobs after armed services including roofing, carpet cleaning, bar tending and motel management.
Jim is survived by his daughter, Doris Robinson and son-in-law, Gary Robinson; three grandchildren, Chris Robinson (Debbie), Jessica McGaughey (Todd) and Melissa Johnson (Zach); five great grandchildren, Colton Layne Robinson, Connor James Robinson, Alice Belle McGaughey, Julliette Mae Johnson and Nola Marie Johnson; one brother, David Huntley; as well as nephews, Doug, Howard, Jr. and Donald Huntley; and nieces, Sharon and Linda.
Aside from his parents, Jim was preceded in death by his loving wife, Belva Williams Huntley; one daughter, Darlene Shaw; and three brothers, Joseph, Paul and Howard Huntley.
Funeral services will be held at 12:00 pm (Noon) on Friday, November 18, 2022 at Leitchfield Memorial Chapel. Burial will be in Little Clifty United Methodist Church Cemetery. Visitation will be held from 10:30 am until service time on Friday at the funeral home.
In lieu of flowers, expressions of sympathy may take the form of donations to the Little Clifty United Methodist Church Cemetery Fund, c/o Bethany Barnett, 7489 Spurrier Road, Clarkson, Kentucky 42726.
Leitchfield Memorial Chapel is both honored and privileged to be entrusted with the care of Mr. Huntley. Share your messages of condolence with the family of James D. "Jim" Huntley and sign his virtual guestbook by visiting www.leitchfieldmemorial.com.