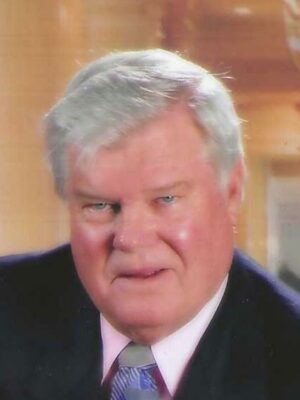 LEWISBURG – Tommy Chapman, 80, of Lewisburg, died Wednesday, January 25, 2023 at 5:25PM at Vanderbilt University Medical Center in Nashville. Mr. Chapman was born July 25, 1942 in Muhlenberg County. Starting from humble beginnings, he worked his way up to eventually become President and CEO of ADM International, and gave over 50 years of devoted service. During his free time, he loved fishing, hunting, spending time outdoors, and most of all, being with his friends and family. He traveled the world and had many wonderful experiences during his lifetime. He is preceded in death by his parents, Tommy, and Lovie Chapman; sisters, Opal Cotton, Junita Whistler, and Alene Crick; first wife, Hilda Chapman; and step-son, Christopher Lovell.
He is survived by his wife, Donna Wice Chapman; children, Scott Chapman of Pleasant Prairie, Wisconsin, and Gregory (Jessica) Chapman of East Dundee, Illinois; step-daughter, Carah (Todd) Boggess of Lexington, Kentucky; grandchildren, Heather Jackson, Sean Chapman, Rachel Chapman, and Clay Chapman; step-grandchildren, Brenna Lovell, and Carter Boggess; three great-grandchildren, Drew Jackson, Dylan Jackson, and Nolan Jackson; and sister, Mary Elizabeth Chapman.
Funeral services will be Monday, January 30, 2023 at 1:00PM at Tucker Funeral Home in Central City with David Jernigan officiating. Burial in Chapman Family Cemetery. Visitation will be Monday at 11:00AM at the funeral home. Online condolences may be made at www.tuckerfuneralhomes.com.