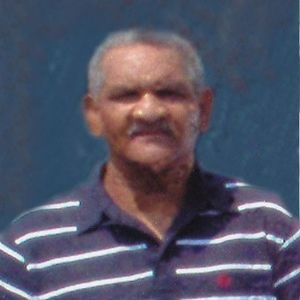 David Lee Adams, 74, of Owensboro, departed this life Thursday, January 3, 2019 at Springfield Regional Medical Center in Ohio. Mr. Adams was born April 22, 1944, in Hancock County, to the late Willie C. and George Ella Gray Adams. David was a member of Little Flock Baptist Church of Lewisport, a graduate of Hancock County High School, and a Veteran of the United States Navy. He worked doing machine set up at Aleris, formally Commonwealth Aluminum, for 37 years until he retired. David was united in Holy matrimony to Nannie M. Harris Adams for 54 wonderful years and always focused on being a wonderful husband to his wife and a loving father to his children. He was liked and respected by those who knew him and will truly be missed by his family and friends.
He was also preceded in death by a sister, Rebecca A. Mundy; a brother, James Adams; and a granddaughter, Jada M. Adams-Moorman.
David leaves to mourn his loss, his loving wife, Nannie M. Harris Adams; two sons, David D. Adams (Sonya) of Newburgh, IN and W. Michael Adams of Springfield, OH; two daughters, Shirley A. Adams (Greg Moorman) and Jeanette M. Walker (Ricky), all of Owensboro; seven grandchildren; seven great-grandchildren; four brothers, Willie C. Adams Jr. of Owensboro, Benjamin F. Adams (Gloria) of Hawesville, Norman E. Adams (Karla) of Lewisport and Bing C. Adams (Viola) of San Diego, CA; a sister in law, Lutishue Adams of Lewisport; a host of nieces and nephews, and other relatives and friends.
The funeral service for David Lee Adams will be 2 PM Thursday at Glenn Funeral Home and Crematory with Elder Ricky Walker officiating. Visitation will be from 5 until 8 PM Wednesday and from 1 PM till time of service on Thursday at the funeral home. Burial will be in Lewisport Cemetery.