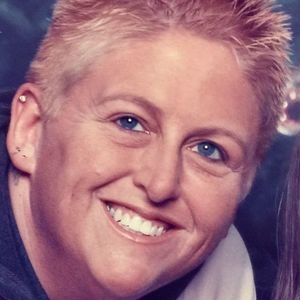 Joyce Kirk McBride, 53, of Owensboro, formerly of Evansville, passed away on Friday, May 3, 2019 while under the care of Hospice of Western Kentucky. She was born May 8, 1965 in Burbank CA. Joyce was a member of First Free Will Baptist Church, enjoyed fishing, camping, and loved helping others and making a difference in their lives. She also was in charge of bingo at Lee Manor and loved riding on motorcycles when given the opportunity by a friend. Joyce especially loved Siamese cats including her fur baby, MiLing. She was preceded in death by her father, Wendell McBride.
Surviving are her mother, Judy Young Counts of Owensboro, her sister, Misty Smith and husband Owen David of W. Terre Haute, Indiana, her brother, Don Counts II and wife Donna of San Diego, California, a niece, Valerie Counts, and a nephew, Brayden.
The Funeral Service for Joyce McBride will be 2:00 P.M. Wednesday, May 8, at Glenn Funeral Home and Crematory with burial following in Owensboro Memorial Gardens. Visitation will be from 11 AM until 2 PM Wednesday at the funeral home.
Memorial contributions may be made to the Family of Joyce McBride, c/o Glenn Funeral Home and Crematory, 900 Old Hartford Road, Owensboro, KY 42303. Memories and condolences can be shared at www.glenncares.com.