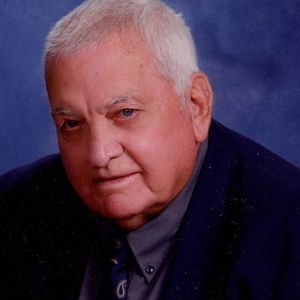 James Donald "Don" Wimsatt, 86, of Owensboro, passed away on Wednesday, November 24, 2021, while under the care of Hospice of Western Kentucky. He was born December 21, 1934 in Whitesville to the late William "Bill" and Margaret Ann Hamilton Wimsatt. Don was a member of St. Pius Tenth Catholic Church, where he had been a member of the Knights of Columbus and the cooking team, and was retired as a security guard with Green River Steel. He enjoyed working in his yard, watching U.K. basketball, Nascar, and professional baseball. Don was a U. S. Army veteran and loved spending time with his family, especially his grandchildren and great grandchildren. He was also preceded in death by a brother, Raymond Wimsatt.
Surviving are his wife of 64 years, Annette May Wimsatt; two daughters, Kim Skluzacek and husband Mike of Kansas City, Missouri and Dawn Spencer and husband Randy of Owensboro and two sons, Gerg Wimsatt and wife Vickie of Owensboro and Eric Wimsatt of Clarksville, Tennessee; eight grandchildren, Summer (Robin) Woolard, Jamie Davis, Brad (Laura) Skluzacek, Sara Skluzacek, Alisa (Josh) Reeves, Haley (Logan) Eitel, Michelle Spencer, and Taylor (T.C.) Collins; 12 great grandchildren; and a brother, David Wimsatt and wife Mary of Knottsville.
Funeral arrangements are pending at this time.
Memorial contributions may be made to St. Pius Tenth Renovation Fund, 3418 Highway 144, Owensboro, KY 42303. Memories and condolences to the family can be shared at www.glenncares.com.