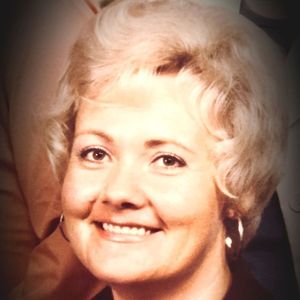 Barbara Faye Sanders, 80, of Owensboro, passed away Saturday, January 8, 2022, with her family by her side. The Reynolds Station native was born May 10, 1941, to the late Virgil and Mabel Payne Staples. Throughout her life, Barbara was a dedicated mother first and foremost. She treasured her children and grandchildren and embraced every moment of time with them. Barbara was a member of Our Lady of Lourdes Catholic Church for over 40 years. She enjoyed reading and writing poetry and was excellent at written communication. Barbara loved to travel with her family and extended loved ones to the Smokey Mountains and the Florida beaches. She worked as an executive secretary for over 30 years for the law firm of Hugh Moore, the Daviess County District Court Judge. Barbara also was employed at Pinkerton Tobacco Company.
In addition to her parents, Barbara was also preceded in death by her sister, Betty Melton.
She is survived by her loving husband of 58 years, James Sanders and was a devoted mother to Jimmy Sanders (Renetta), Kecia Mize (Marty), and Carla Wittwer (Lance) and cherished grandmother to Jeremy, Maci, and Marli Mize and Lexi Wittwer who affectionately called her 'Nana'. She also leaves behind a loving sister, Bonnie Izsak, brother-in-law, Bernard Melton, sister-in-law, Barbara Williams and several nieces and nephews.
Arrangements for Barbara Sanders are private.
Expressions of sympathy may take the form of contributions to Hospice of W. Kentucky, 3419 Wathen's Crossing Owensboro, KY 42301.
Memories and condolences for the family of Barbara Sanders may be left at www.glenncares.com