World War II veteran and Congressional Gold Medal recipient Dennis Newberry helped cut the ribbon at the grand opening of the new Veterans Affairs Clinic in Owensboro this week.
The new VA Clinic is located at 2060 East Parrish Avenue. The Clinic was formerly at 3400 New Hartford Road, treating 3,000 veterans and conducting over 10,000 outpatient appointments in 2021.
Todd Wright, Public Affairs Officer for the Marion VA Health Care System, said the new location allows them to expand their facility by 1,500 square feet. He said the additional room will be beneficial for the office and for visitors. Wright said the previous location received 84% positive reception from clients when it came to urgent care and 85% for routine care appointments.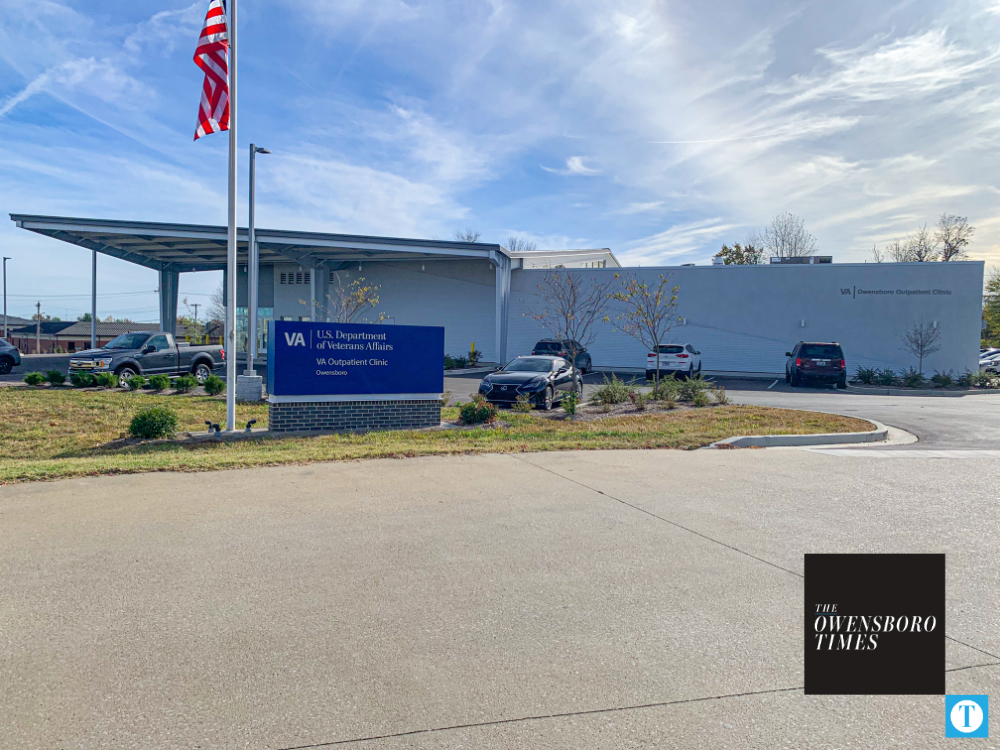 The outpatient clinic offers primary care and specialty health services, including dermatology, mental health care, and more. It's open from 8:30 a.m. to 4 p.m. Monday through Friday. For more information about the clinic, click here.
A ribbon cutting ceremony was held earlier this week, with Newberry serving as a special guest.
Newberry received the Congressional Gold Medal on February 8, 2020, during a special award ceremony at the Owensboro National Guard Armory. The medal is the highest given by Congress in expression of appreciation for distinguished achievements and contributions.
Newberry joined the Civil Air Patrol (CAP) as a cadet at the age of 15 while attending high school in Ohio. CAP was established on December 1, 1941, just six days prior to the attack on Pearl Harbor. It was created to utilize civilian pilots and airplanes in an effort to search for enemy aircraft and unusual water traffic. The cadet program was created in 1942 to help boys and girls ages 15-18 learn practical skills in preparation for military service.
"Today's America cannot understand the America of 1942," Newberry said in 2020. "We feared the possibility of a Japanese invasion. We were poorly prepared, our Army, and particularly the Air Corps (which was part of the Army at that time). After Pearl Harbor, it was recognized that we had a valuable reconnaissance air force in civilian aircraft."
Newberry trained in the U.S. Army as a gunner, and for a short time as a radio operator. He served 19 ½ months with the Army, including 10 months overseas as a replacement for the 88th Infantry Division in Italy.
He later earned a degree in commerce from Ohio University, and went on to dedicate 35 years of his life to Texas Gas, eventually serving as the company's president and CEO.