Windridge Country Club — which sits on the site of a former "Poor Farm" — is still striving to uphold and further the family oriented mindset that ignited its conception in 1957. The club has undergone several renovations to both the clubhouse and course in recent years, and memberships are rising quickly.
According to Wilda Luttrell's book From Poor Farm to Country Club, Windridge: The Early Years, Windridge Country Club was formed to offer friends and families a place to share great times. The club was formed when Floyd Jean of Jean-Purdy Sporting Goods encouraged 30 couples to purchase the 170-acre site that functioned as a Poor Farm from 1845-1957.
The book states that the Poor Farm offered a place for struggling individuals to live and provide for themselves. As regulations changed and additional programs and government agencies were created to assist those in need, Daviess County Fiscal Court agreed to sell the land to the group.
"Our goal has always been to thrive and offer a quality and affordable product," said Scott Stuckey, who has served as the club's superintendent since 2004. "We want everyone that enjoys the game of golf to have an opportunity to play."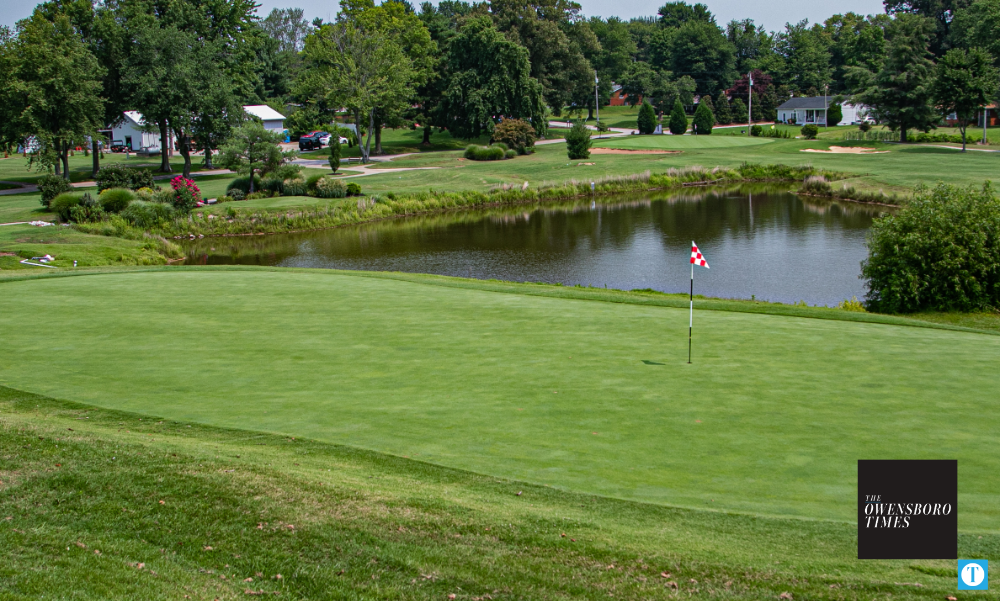 The club converted from a private model to a semi-private model in 2012, opening up the course for public play. Windridge offers multiple membership levels that allow members to purchase shares in the club if they choose. They also provide social and pool memberships.
Recent changes include adding an outdoor covered pavilion that plays host to live entertainment. There have also been renovations to the banquet room, restrooms, and pool. The club also remodeled the lounge and restaurant, converting it into a smoke-free facility that features various drinks, beers, and elevated pub food.
"The last several boards were creative thinkers that invested money and their own time into the club," Stuckey said. "We struggled with balancing affordability and progress and navigated through some tough times, but we are now reaping the benefits."
Memberships dipped below 100 at one time, but the recent changes have generated exponential growth. Windridge now boasts more than 180 members. They attribute that growth to the many dedicated patrons who often give their own time and money to the club.
Windridge relies on a volunteer board of directors that heads committees and keeps the club operational. Sharon Rickard serves as the manager and oversees the club's day-to-day operations. At the same time, Stuckey maintains the 18-hole golf course.
"We have several volunteers that pour their heart and soul into the club," Rickard said. "It's just like a family — everyone helps out for the betterment of the club."
Windridge's 19th Hole Restaurant is open to the public and operates from 11 a.m. to 9 p.m. Tuesday through Friday, 7:30 a.m. to 10 p.m. on Saturday, and 9 a.m. to 6 p.m. on Sunday.
Rickard and Stuckey said the pool is one of the largest and oldest in Daviess County. It stays operational from Memorial Day weekend through the middle of September.
The golf course is open seven days a week, and tee times are required.
The banquet hall is available for rent, with several events already booked through winter. The club also utilizes the facility to host holidays and special gatherings for its members.
The club's members also benefit from being able to use their own carts. Windridge offers annual storage units for member carts and provides rentals to the public or those without one. A new fleet of rental carts will arrive in October.
"Members have fun with their carts, and it's a good time for them — they enjoy it," Stuckey said. "They buy covers and use portable heaters to heat their cart; there is one group that will play all year round — rain, snow, or shine."
Upcoming tournaments include the Women's Gold Rush on Tuesday, and the Men's Gold Rush on Aug. 21-22. The men's tournament began in 1970 and has consistently highlighted some of the region's strongest golfers. Both contests are flighted and feature cash prizes.
Other tournaments include a Romeo and Juliet couples tournament on Aug. 7-8. The Vampire Classic on Sept. 11 is a night tournament where teams play nine holes in the late evening, enjoy dinner, and then play nine more holes in the dark using glow balls, glow pins, glow flagsticks, and glow tee markers.
The course also features Popcorn's Golf Shop, a full-scale golf store that offers various new and used golf clubs. The store also offers the latest in golf fashion and apparel.
"Windridge truly is Owensboro's best-kept secret," Rickard said. "The course's history, character, and tradition are second to none. Come out and see for yourself all that we have to offer."